Health is about more than having access to doctors, drugs and hospitals. Our health is shaped by a complex set of interconnected and dynamic social factors which are the circumstances in which people live, grow, work and age. Research tells us that by addressing these social conditions, we can improve people's health and well-being, and reduce health inequities.
It is well established that people with lower income and education, who are unemployed or in precarious or low-paid work, or who face other lines of social inequality and exclusion have poor health outcomes. These inequities are caused by elements of our day-to-day lives like our job, where we live, and where we play and socialize: these are called the social determinants of health. Making the Connections is an exhibit that walks Torontonians through some of the social factors that have a significant impact on our health: income, housing, education, food, neighbourhood, sense of community, and access to health care. It also introduces systems thinking, and encourages people to think about the larger, interconnected society we are apart of and how these interconnections impact our health.
We are encouraging our city to think about how the social determinants of health are connected, and to think about other aspects of our society that might affect our health, like gender, racism, ethnicity, Aboriginal status, where you were born, or disability. Making the Connections aims to increase awareness of how health inequities don't just affect the health and well-being of marginalized and vulnerable Torontonians, but of us all.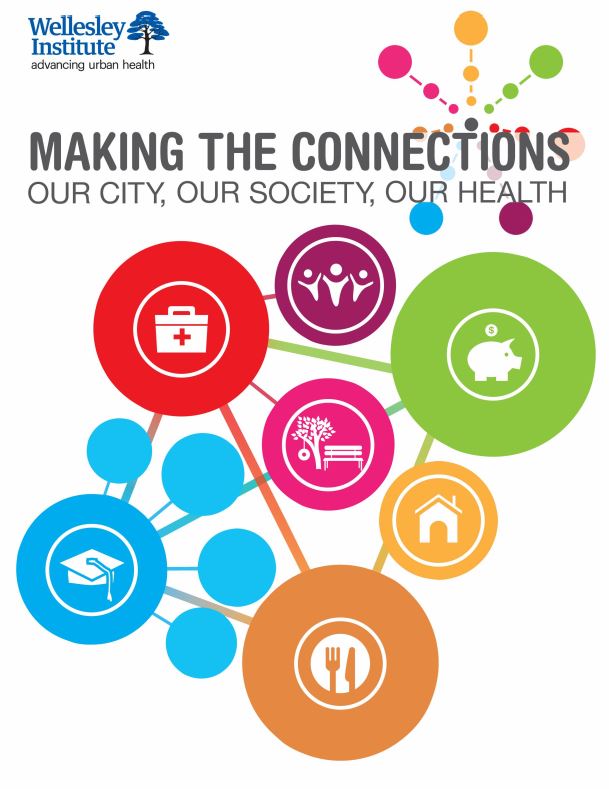 Curated by:
Nathan Storring & The Wellesley Institute