We have been gifted a late fall as we celebrate the 50th anniversary year of Ontario Place.
We've learned that the trees on that site are in danger of being removed and we'd like your help to draw attention to the hundreds of trees native to Ontario that were planted there 50 years ago.
 We encourage you to help us to create a record of these trees by capturing photos of this amazing urban forest.
 Please submit your best photos of trees at Ontario Place by November 22nd 2021
First Prize:       $1,000
Second Prize:  $500
Third Prize:      $250
Honourable Mentions: $100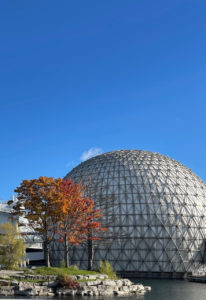 An exhibition of the best photos will be held at the Urbanspace Gallery in 2022.Please send your submissions to Karen@urbanspace.org